About the European Charcot Foundation
The European Charcot Foundation is an independent non-profit organization for advancing Multiple Sclerosis research, governed by a co-opted Board of recognized active MS researchers.

The European Charcot Foundation's collaborative base consists of 500 MS research institutes and 1500 MS researchers.

Sponsored by private organizations, as well as by Multiple Sclerosis societies and industry, it establishes an interface between all relevant players within the MS community.
At its Annual Meetings, the foundation is directive in indicating new lines in MS research. ​

The Board of the foundation is made up of high-ranking MS researchers from Europe, Asia and the Americas.
The European Charcot Foundation is registered at the Chamber of Commerce in Brussels, Belgium.

Structure
Scientific Committee of the European Charcot Foundation
Maria Pia Amato
Board Member, Italy
Jefferson Becker
Board Member
Alexey Boyko
Board Member, Russian Federation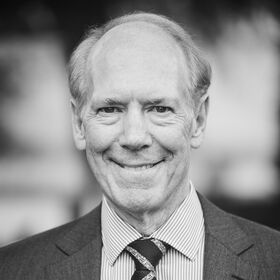 William M Carroll
Board Member, Australia
Giancarlo Comi
President, Italy
Edgardo Cristiano
Board Member, Argentina
Gilles Edan
Board Member, France
Oscar Fernández
Board Member, Spain
Mark S. Freedman
Board Member, Canada
Kazuo Fujihara
Board Member, Japan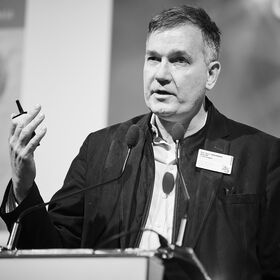 Gavin Giovannoni
United Kingdom
Hans-Peter Hartung
Treasurer, Germany
Bernhard Hemmer
Board Member, Germany
Ludwig Kappos
Board Member, Switzerland
Hans Lassmann
Board Member, Austria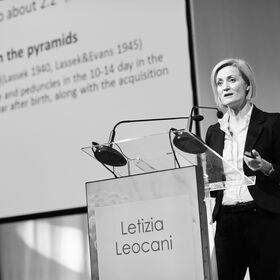 Letizia Leocani
Board Member, Italy
Catherine Lubetzki
Board Member, France
Ariel Miller
Board Member, Israel
Xavier Montalban
Board Member, Spain
Jacqueline Palace
Board Member, United Kingdom
Jan Samyn
General Manager, Belgium
Krzysztof Selmaj
Board Member, Poland
Fu-Dong Shi
Board Member, China
Per Soelberg Sørensen
Board Member, Denmark
Alan Thompson
Board Member, United Kingdom
Maria Trojano
Board Member, Italy
Bernard M.J. Uitdehaag
Board Member, The Netherlands
Patrick Vermersch
Board Member, France
Howard L. Weiner
Board Member, United States
Hartmut Wekerle
Board Member, Germany
Board of Directors of the European Charcot Foundation
Giancarlo Comi
President, Italy
Gilles Edan
Board Member, France
Hans-Peter Hartung
Treasurer, Germany
Hans Lassmann
Board Member, Austria
Per Soelberg Sørensen
Board Member, Denmark
Scientific Committee of the European Charcot Foundation & Selection Committee Young Investigator Awards
Giancarlo Comi
President, Italy
Gilles Edan
Board Member, France
Hans-Peter Hartung
Treasurer, Germany
Hans Lassmann
Board Member, Austria
Selection Committee of the ECF Centers of Excellence Training Programmes
Giancarlo Comi
President, Italy
Gilles Edan
Board Member, France
Per Soelberg Sørensen
Board Member, Denmark
Fellowship Community
Giancarlo Comi
President, Italy
Krzysztof Selmaj
Board Member, Poland
Benjamin Jacobs
Chair, United Kingdom
Enrique Gomez-Figueroa
Deputy Chair, Mexico
Gloria Dalla Costa
Scientific Editor, Italy
Marco Pisa
Steering Committee, Italy
Ismail Koubiyr
Steering Committee, France
Scientific Secretariat
Fabiana Totaro
Scientific Secretariat, Italy
Operational and Administrative Secretariat
Jan Samyn
General Manager, Belgium
Marjan Steppe
Operational Director, Belgium
Sven Vanhemmens
Technical Director, Belgium
Frederic Vankraenenbroeck
Registration & Abstract Management, Belgium
Ruth Bloemen
Faculty Management, Belgium
Matteo Principe
Communication Manager, Belgium